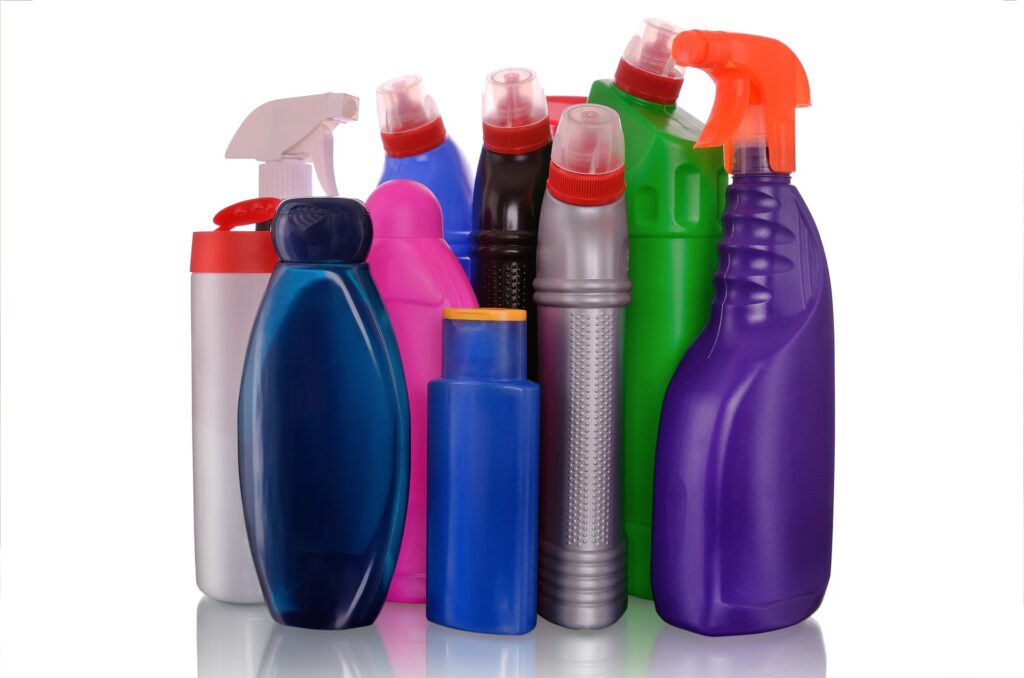 The best pet urine removers eliminate the nitrogen within pet urine. While many pet cleaners are labeled as pet urine removers, there is a distinct difference between removing pet urine odors or deodorizing urine odors.
A true pet urine remover speeds up the process known as the nitrogen cycle to quickly eliminate the ammonia gas created by decaying pet urine. When a pet urinates in the backyard, the soil is loaded with decomposing bacteria that quickly breaks down the nitrogen into ammonia gas, which is then either absorbed into plants or evaporates into the atmosphere. The evaporated nitrogen eventually returns to Earth as furtilizer when it rains.
Carpet padding is basically sterile; it doesn't contain the decomposing bacteria found in soil. When a pet pees on sterile carpet, Mother Nature sends in decomposing bacteria to consume it, but it is no where near the amount found in the soil in your backyard. The limited amount of decomposing bacteria in your carpet pad translates to a very slow and stinky decaying process.
Ur-Out speeds up the decaying process (nitrogen cycle) by providing plenty of probiotic bacteria that breaks down the nitrogen for fast, permanent urine odor removal. There are so many pet urine removers that boast permanent results, yet many of them rely on either oxygen or counteractants (fragrances) to stop the odor, which is temporary at best.
Why Pet Urine Smells Like Ammonia
Pet urine is essentially waste product from blood. That waste is a very nutritious for certain bacteria, however, particularly the nitrogen content. As pet urine dries it turns from an acidic solution to an alkaline salt known as uric acid, or uric salt.
Uric salt contains nitrogen, an important nutrient for bacteria and life. As Mother Natures supplies decomposing bacteria to consume the nitrogen, ammonia gas is the result. As bacteria consumes the nitrogen, they convert the solid-form nitrogen to its gaseous-form, ammonia. It's the ammonia that makes pet urine odors smell so bad.
Many pet urine removers focus on eliminating the decomposing bacteria to stop the ammonia odor, but this is counter productive. If the bacteria is eliminated, Mother Nature simply supplies more bacteria when the pet odor remover evaporates. For this reason the best pet urine removers focus on eliminating the source of the ammonia gas, nitrogen.
Types of Pet Urine Removers
In the pet odor eliminating industry, there are at least four main types of pet urine removers. These include probiotic bacteria (enzyme producers), oxidizers, counteractants and encapsulants.
Encapsulants
Starting with least effective, encapsulants capsulize urine salts, which stops the bacteria from consuming it. This method is temporary however as the polymer eventually wears away and the odor and decay continues.
Counteractants
Counteractants are molecular structures that hide the odor by changing the shape of the odor molecule so it is not detected. Counteractants are also not permanent. As they evaporate the odor and decay continues.
Oxidizers
Oxidizers like hydrogen peroxide deliver near instant results by eliminating the decomposing bacteria. As mentioned earlier, this is counter productive as bacteria will return to continue consuming the available nitrogen.
Probiotic Bacteria
Ur-OUT is composed of non-harmful probiotic bacterial that produce countless enzymes to consume pet urine's main odor source, nitrogen. Ur-OUT quickly destroys nitrogen within pet urine to stop the ammonia odor permanently.
Ur-OUT Pet Urine Remover
Ur-OUT is a combination of non-harmful probiotic bacteria, essential orange oil and plant-based surfactant. These ingredients are over 99% natural and deliver professional and permanent odor eliminating results.
Ur-OUT works fast, is easy to apply, and safeguards pet urine spots ensuring pet urine odors cannot reactive later on. Oxidizers, counteractants and encapsulants are temporary odor eliminators, and are only good until they either evaporate or break down into polymer dust.
Try a bottle of Ur-OUT right now to see just how easy pet urine remover can be.