Finding Pet Urine in Your House
Have you looked at your carpet with an ultra violet black light yet? Ur-OUT originated from a carpet cleaning business years ago. The top complaint was that the whole house smells like dog urine. Professional carpet cleaners know something most pet owners do not. Up to 80% of pet urine spots are not visible with natural light. This means a uv black light is crucial in locating all the urine spots, not just those where you think they are located.
Why Pets Pee Indoors
Convenience
Like their masters, pets prefer to potty in peace and quite. For this reason, the complaint of whole house smells like dog urine usually starts upstairs. Pets know the areas furthest from the main rooms are the quietest. For this reason, they usually tip-toe upstairs for a quiet, even serene bathroom break.
Marking Territory
Your pet will start marking his turf within your home if he smells any animal-based items. For example, a wool rug made from sheep fleece tells your dog another animal has been there. He will very likely mark on it no matter its value.
Buying a used home that had pets previously is also game for marking territory. One of the worse scenarios are landlords who continually allow pets in a rental home. This is sure way to make even the most house trained pet mark his territory.
Pet Urine Colors Using UV Black Light
Using an ultra violet black light flashlight at night, or in a darkened room, will fluoresce the urine in a vibrant green glow. This is the best way to learn why your whole house smells like dog urine. A uv brightener found in many store bought pet urine removers typically reflects a purple or violet color.
This coloring means you have already treated the area using a pet urine remover containing a uv brightener. In this case, it is best to assume the urine is still active if you're using a subsurface pet urine remover such as Ur-OUT. UV brighteners work by changing the wavelength of the color of light so it appears brighter. Ur-OUT contains over 99% natural ingredients and does not contain any uv brighteners.
How to Treat a Whole House Smells Like Dog Urine
Pet Urine Decomposes Slower Indoors
When a pet micturates outside, the soil contains a lot of decomposing bacteria that Mother Nature uses to eliminate pet urine. Pet urine contains a lot of nitrogen, a nutritious food source for bacteria. As bacteria consumes the nitrogen, they convert it into nitrogen's gaseous form known as ammonia. That's why pet urine and your whole house smells like ammonia!
In a home with sterile carpet padding, the decomposing bacteria are not present as they are in soil. This means Mother Natures must scrounge up enough bacteria to break down the pet urine. This means breaking down the nitrogen is a slow, long and stinky process. That's where Ur-OUT can help the situation.
Removing Pet Urine Odors From Carpet
Ur-OUT produces enzymes from non-harmful probiotic bacteria when in contact with pet urine. Ur-OUT mimics the soil by exponentially increasing the decomposing bacteria to destroy pet urine. After eliminating the dog or cat urine, Ur-OUT can safeguard the areas ensuring urine odors cannot return.
Treating Pet Urine at the Source
Applying Ur-OUT to all areas of carpet pad containing urine is all that is necessary to not make your whole house smell like dog urine any longer. Ur-OUT produces specific enzymes engineered for textiles in your home. Properly treating all the urine spots with the uv light is the key to stopping your whole house from smelling like dog urine.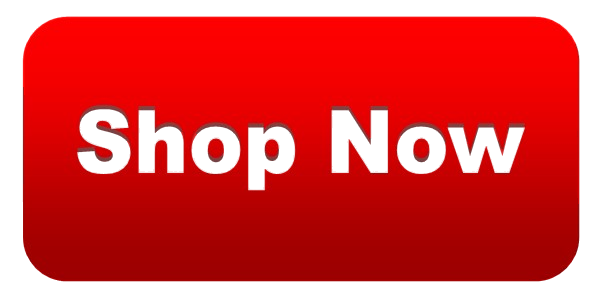 Additional Important Information
Carpet Fiber Matters
An ultra violet black light may not work on your carpet. The two most common carpet fibers in a residential house is polyester and nylon. Pet urine cannot stain polyester fibers permanently. For instance, you may have removed the urine stain if you have cleaned your carpet previously. Locating pet urine without seeing the urine stain is more difficult.
Polyester Carpet Fibers
Pet urine simply wipes off of polyester fiber using only a damp rag. If you have cleaned your polyester carpet recently, you may have wiped away the evidence. In this case, you may need to use either a pin-based moisture meter or use your nose to smell the carpet. Both methods are not as accurate as using a uv black light, however. Polyester carpet fibers can allow urine to reappear somewhat. This means you still might see a faint green color on each urine spot, but it is not a guarantee.
Characteristics of Polyester Fibers
There are a few ways to determine if you have polyester fibers. The easiest and safest test is to look for matting in a high traffic lane. Matted polyester fibers look like fallen trees laying on their sides. If you see this, your carpet is very likely polyester. This also means finding pet urine may prove more difficult.
Regarding nylon, a uv black light will always fluoresce pet urine in nylon carpet fibers. This makes finding pet urine in nylon a much easier task. The phosphorus that fluoresces pet urine within nylon will never come out. The uv light shows the urine even after the stain and odor has been treated.
No More Whole House Smells Like Dog Urine with Ur-OUT
Ur-OUT is an industrial strength pet urine remover that stops pet urine odors naturally and permanently. Ur-OUT contains over 99% natural ingredients that are safe and effective at eliminating dog and cat urine odors fast and forever. Buy a bottle right now to stop your whole house from smelling like dog urine. Ur-OUT guarantees to make your home smell fresh and clean again.